Craig had the opportunity to sit down with THE Seven Stars Insider, Darryl McEwen, creator and author of the famous Seven Stars Insider website. The site gives tips, tricks, and general information on achieving Seven Stars status with Total Rewards and once you achieve that status how to best use the promotions available to you.
Craig from UrComped: Who is the Seven Stars Insider?
Darryl from SevenStarsInsider: I'm semi-retired and live in Wilmington, Del. I'm originally from Toledo, Ohio, but spent most of my professional career in Washington, D.C. The move wasn't actually by choice. I was stationed in Washington when I was in the Army in the early 1970s and then stayed there for about 30 years working for the government and eventually going into trade association work.
Wheel of Fortune machines are no match for the Seven Stars Insider.
Obviously, it takes a fair amount of disposable income to play enough to become a Seven Star and I love talking to UrComped's Seven Stars customers because they have such interesting and successful careers. Tell me a little bit about your business background.
From the time I was a freshman in high school I knew I wanted to pursue a career in public relations and advertising. I'm really not sure what sparked that interest, but I think I may have seen a movie or television show which showed some nicely dressed guy entertaining clients at lunch or dinner, or attending a cocktail party. Seemed like a pretty nice way to make a living. Little did I know what else would be involved, so, after getting some advice from a cousin in New York who actually worked at an advertising agency, I studied journalism in college along with political science and economics. I was lucky enough to get a job as a public relations assistant during the semester break of my senior year, and actually started the job part-time as a paid intern during my last semester. Then Uncle Sam called about nine months later and I decided to visit a recruiter to see what my options were. If I signed up for an extra year – three instead of two as a draftee – I would be "guaranteed" a job in public affairs. It seemed a little too good to be true, but that's exactly what happened. I ended up editing a monthly newspaper for the young enlisted men and women in the Washington area, plus I wrote articles for a weekly newspaper the public affairs office published for the entire military community, and I also worked events at the Pentagon and arrival ceremonies at the White House. When President Johnson died, I worked with NBC on the television coverage. Pretty good for a kid in his early 20s. When I got out of the Army, I worked for the Army as a civilian as the public affairs officer for the Washington area recruiting command, then moved back to the publications side as an editor of the Army's monthly magazine, Soldiers. A couple years later I took a job as communications director for a trade association, ended up as its executive vice president six years later, then took over another trade association where I worked for nearly 20 years. In 2001 I decided to move permanently to Wilmington and open my own small consulting business.
Do you enjoy the show Mad Men? I'm hearing some Don Draper parallels…
I watched it the first season but not regularly and then I kind of tapered off. I'm not a big television person. Believe it or not, just within the last year I finally got a DVR.
But my cousin whom I referred to earlier, Mad Men took place in her era. She was one of the first women in advertising.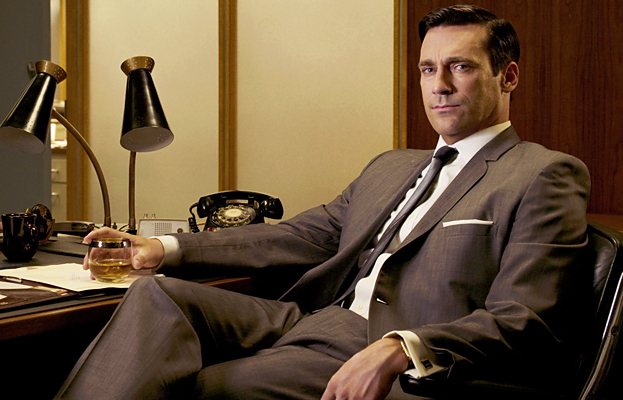 Coffee's for closers. Scotch is for ad men.  
I also understand you do quite a bit of volunteer work?
That's true. I volunteer with the American Red Cross. I also volunteer with something called the Disability Ball. It's an event for people with disabilities who never had the chance to go to their Senior Prom or formal dinner dance so we put that on every year and raise money to keep the cost down so we can organize a really nice event that they will enjoy. [For more information or to help, please visit www.DisabilityBall.com]
Have the two worlds of your consulting business and Seven Stars Insider ever overlapped? I mean, have any of your business clients ever asked, "are you the guy that writes that Seven Stars newsletter…"?
Sure, people will recognize my name or even my picture sometimes. I also write a column every other week for the Atlantic City Weekly and on the online version there's a big headshot of me so every once in a while someone will stare at me and then say, "aren't you the guy that writes that column?" It still surprises me when someone recognizes me.
Why did you start Seven Stars Insider?
It really came about out of frustration when I took my first Seven Stars trip back in 2008. I was staying at the Grand Biloxi – now Harrah's Gulf Coast – and no one really knew what I was entitled to, what the $500 folio credit would cover, etc. My host at the time wasn't much help. She had turned the arrangements over to a southeastern regional office, and when I called her for clarification it was a Saturday, and no one seemed to be around. Needless to say, I was very frustrated. Since I was stuck in my hotel room for several hours waiting for a return phone call, I opened up my laptop and, for whatever reason, just decided to create the Web site. I knew that Google offered free sites and I picked Seven Stars Insider as a title and found that it was available. I tried to pass on some of the lessons I learned from the trip to Mississippi, as well as write down some of the tips I learned from other Seven Stars cardholders whom I'd met at dinners and cocktail parties. I could never find one central source of information about the Seven Stars program and I think this was a common complaint among other Seven Stars. There was some information on the Total Rewards Web site but it wasn't really complete, and often times I would get conflicting information from hosts and others who worked at the Total Rewards Centers. It basically just seemed to take on a life of its own.
Did people just randomly discover the SevenStarsInsider website after you put it up? Or did you promote it somehow?
What's so crazy is I never promoted it at all. I really have no idea how so many people found out about it. I had some Seven Stars Insider business cards printed up a while back that I bring with me to events in case people ask how they can get signed up on the newsletter. But I honestly don't know how this whole thing took off as much as it has.
I did get some mentions on a couple of message boards that are out there for gamblers and I can always tell when that happens because I'll get a spike in emails.
Well the fact that it exploded in popularity without any promotion on your part is proof that you are providing something of value.
I would like to think that's the case! I'm glad people find value in it because I enjoy doing it.
Walk me through what goes into producing a monthly newsletter?
I probably start writing the following month's newsletter sometimes as early as the day the previous one goes out. Oftentimes as soon as I send the newsletter out someone will email me bringing something new to my attention. It's a continuous process throughout the month. A year or so ago, I added a page to the Web site where you actually can see content that will be in the following month's newsletter. I did this mainly because there often is information I want to share that really shouldn't wait until the next newsletter is published. I also opened a Twitter account, again, to share information on a more timely basis. [Twitter: @7StarsInsider]
How time consuming is managing the site?
It runs the gamut. I would say I probably spend on average 30 minutes a day. There might be a day where I spend an hour or two on it, then I won't spend a minute on it the next couple days. So it really varies, but on average probably 3 to 5 hours per week. But I really don't keep close track.
For example, the day after the last "Jubilee" show at Bally's Las Vegas, I went through the site and deleted all the references to "Jubilee". At the same time, there was a new Boardwalk Saloon that opened at Bally's in Atlantic City, so I updated the site to reflect that it's now open. Those two changes probably took 20 minutes and I didn't do anything else on the site that day.
You will live on in our hearts, Jubilee! Just not on SevenStarsInsider...
How has the SevenStarsInsider site and newsletter changed from when it started in a hotel room in Biloxi in 2008 to today?
Well, I'd like to think it's gotten a lot more sophisticated and graphically interesting. If you look at some of the first issues – which are available on the Web site for download, you'll see that there wasn't nearly as much information as there is today. It's definitely gotten a lot longer. It can be fun to go back through the archives and look at what was the breaking important news from 2008 and 2009.
What's also funny is now so many people have gotten used to it coming out on the FIRST of the month, this month I didn't send it out until the second and I got a bunch of emails from people asking if I was ok.
Now that the site and the newsletter are much more widely known, I get leads and tips from players all over the country, as well as some hosts and other Caesars employees. I will still double-check with the casino when a new tip comes in to make sure it is legit before I post it on the site. That's one thing that's nice about having been around for a while now – at pretty much every property I know someone whom I can call to verify new information that comes in, because it is important to me that the site remains a credible source of information.
That's really interesting, and also very helpful, that you are able to source information from so many people to make the Seven Stars Insider site and newsletter, instead of back in 2008 when it was pretty much entirely your first-hand experience. What would you say the percentage breakdown is today of information you personally source compared to tips from others?
It's probably still about 85% first-hand and the rest from individuals around the country. Here's a good example of outside help: believe it or not, I've never used the NCL cruise benefit through Seven Stars. So somebody offered to write a detailed explanation of how that benefit works. They sent it to me and, of course I did some minor editing, but that came from someone else. I had never experienced it so there was no way I could write it. That was very helpful.
I'll also hear from people who are at a certain property on a trip. For example, I just got an email from a lady who was at The LINQ and she said that there's a nice new spa here and Seven Stars get 25% off. There was nothing I could find in writing about it, so I called the casino to confirm and sure enough it was true. So that's another example of a tip that will go in the newsletter and website. It's really nice that people are willing to share those things with me.
That's one thing that I think is nice about Seven Stars Insider. It's built to share and access information and it's a permanent repository. Unlike some message boards that are out there where someone will ask a question and get an answer, which may be right or wrong, but either way it is very hard to go back and find the answer after a few days or months. With Seven Stars Insider it's really structured to make the information easily accessible.
What other work goes into the site?
I try to add information from the newsletter and review pages periodically to be sure the information is still up-to-date, but it's just me, so sometimes there is outdated information. I really have to depend on readers to point things out or help with new information.
Have you been surprised by how it has grown?
I'm shocked. If you do a Google search for Seven Stars, the Seven Stars Insider usually comes in at the top or near the top. One marketing firm that wanted to represent me to potential advertisers – I don't take advertising – estimated monthly readership to be more than 10,000.
As a casino player, what games do you play?
I'm just a dumb slot player. . .pennies, nickels, quarters and the occasional dollar machine if I'm ahead and feeling lucky. For me, gambling is purely recreational. It's like going to the movies or the theater, or to a professional sporting event. I don't really go expecting to make money. I look at the whole picture; the comp room, the Seven Stars benefits that I get, and I feel like in the end it all evens out. I think if you're careful about your play it's going to be a good, positive experience.
What do the Seven Stars Insider and The Beatles have in common?
Besides winning, what do you think makes for an excellent casino experience?
I think you've hit it when you say "experience". For me, I enjoy the total package: a hotel room where I can take a break and stay overnight, a players lounge where I can have a cocktail or two before dinner, or maybe a quick lunch, fine dining and possibly some entertainment. I live 15 minutes away from two casinos, one of which is a Harrah's; however, I'd rather drive 90 minutes to Atlantic City where I can get the whole "experience" package. I've also gotten to know a number of other players from throughout the region, so it's nice to catch up and visit with them. That's another part of the experience; visiting with the players and building relationships.
What's your favorite part about being a Seven Star?
Believe it or not, the ability to go to the head of a line or use a special line for promotional giveaways, visiting a Diamond Lounge, going to the cashier or the Total Rewards Center.
"Life in the Fast Lane." Eagles hit and Seven Stars lifestyle...
Want the Seven Stars treatment everywhere you play? UrComped can make it happen! Join UrComped Today!
Going to the front of the line is something that all Seven Stars enjoy, but being that you are THE Seven Stars Insider, do you think you're treated differently at Caesars properties?
I honestly don't think so. I get asked that a lot. But I always say, "If so, I wouldn't have anything to write about." I've had my share of cramped rooms, dirty rooms, bad service in restaurants and rude treatment by some casino employees. Not often, but it happens. I think I am treated to the level of my play. I wouldn't want to get treated any different. I don't think that the front desk clerk who checks me in does anything differently for me. There's really not much they can do. There's either an upgrade available or there's not. If I'm eating at a restaurant, the chef isn't going to make a better meal because I'm there. I really don't think I'm treated much differently.
The big advantage I have now is that I have access to a number of senior Caesars executives, both locally and out at the headquarters in Las Vegas. And, at the risk of sounding like a Caesars mouthpiece, most of these people are extremely talented, devoted employees, many of whom have been with the company for 20 or more years. Sometimes I really don't think they always understand what I call the "player mentality," but it's getting better. I think we need to give the new CEO some time to put his mark on the operation. This is not a great time for casinos, or any company out there trying to get their share of your entertainment dollars, and Caesars bankruptcy situation certainly complicates the situation.
But overall, I really don't think that being the Seven Stars Insider makes a whole lot of difference for me.
[Craig's note: I worked at Harrah's Lake Tahoe 2006-2008 and now work with Caesars as a partner through UrComped. I couldn't agree with Darryl more about the quality of the people that make up Caesars. Top to bottom, Caesars is an excellent company filled with fun, smart, passionate people.]
What's the highest level executive at Caesars that you've talked to?
When Total Rewards introduced its new logo and rebranding several years ago there were four or five events held simultaneously across the country. I was invited to the event in New York and had been told that then-CEO Gary Loveman wanted to meet me. I can't recall exactly what we talked about, but he did, indeed, know who I was and, apparently, reads the newsletter. As I alluded to earlier, I communicate regularly with the current head of Total Rewards, as I did with his predecessor. As a matter of fact, it was the previous head of Total Rewards who reached out to me five or six years ago. Our first phone conversation lasted nearly two hours and, when possible, we tried to get together whenever I was in Las Vegas, or if he was in the Philadelphia/Atlantic City area. I have a similar relationship with his successor, and I've gotten to know and visit with some of the other senior vice presidents in marketing. I also know many of the general managers and regional presidents. Some people may think this is a bit of a conflict of interest, but I see it as a win-win situation for players and Caesars. It certainly hasn't stopped me from making some critical observations about Caesars, and I've taken my share of good-natured "heat" in the form of late night phone calls and angry emails when I write something negative. On the other hand, I'm happy to help Caesars and Total Rewards promote some bonus or explain some element of the Seven Stars benefits that might need some additional clarification. As you know, attorneys can sometimes make it difficult to explain things in layman's terms, so if I can help "interpret" or "translate" something into terms a player is more likely to understand, I'm happy to do it.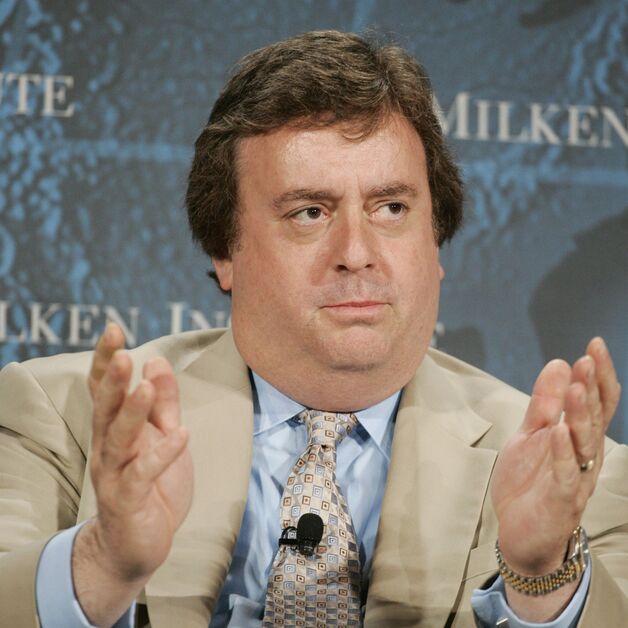 Gary Loveman. Former Caesars CEO and Seven Stars Insider fan. 

A good example was last year when Caesars started to allow Seven Stars cardholders to break up the annual $500 celebration dinner into five $100 vouchers which they could use one at a time, all at once or in some other combination. There was some confusion about how you got the vouchers, when you could get them, etc.. So I drafted my version of what I interpreted their rules to be and then I worked with the head of Total Rewards and a VP of Marketing in Atlantic City and I went back and forth with them until we finally had a document that would accurately explain it.
There was a similar situation a couple months ago with Total Rewards Gift Cards. I found it pretty confusing so, again, I worked with the Vice President who was in charge of that program and created an explanation that went into the newsletter.
One more example, when I was in Vegas last week I saw this kiosk that said earn 50 tier credits and get a free buffet. So I looked into it and it was a program that had just started the day before I arrived. I mentioned it to a couple friends I knew that were out there and they didn't even know about it. Caesars hasn't really promoted it yet. And so I put it in the last newsletter and I got a bunch of emails from people thanking me because they didn't know about it and will or already did take advantage of it.
So I see my relationship and communication with Caesars as something that really benefits everyone who follows Seven Stars Insider.
That's really cool. And that 50 tier credits for a buffet promotion is something that benefits everyone, not just Seven Stars. What would you say the breakdown is in your readership between Seven Stars and non-Seven Stars?
I honestly don't know. I wish I did. I think the majority are Seven Stars and certainly a lot of Diamonds. But I would say there are also easily 300 Caesars employee who get the newsletter. A lot of times they'll sign up and not give me their business address, but I'll recognize their name in their Gmail address or whatever they use.
What are your favorite Caesars properties and why?
I just got back from Las Vegas and I really have to say that Caesars Palace is probably one of the most beautiful in the Caesars portfolio. The interior décor, especially in the casino nearest the Colosseum and the entrance to Forum Shops is really spectacular, and the selection of bars and restaurants in hard to beat. I got a chance to tour the newly renovated Roman Tower, which has been rebranded as the Julius Tower, and, again, they did a first class job there. Next week I'm off to New Orleans. The Harrah's hotel there is probably one of the finest I've stayed in. I call it the Four Seasons/Ritz-Carlton of the Caesars chain. For different reasons, I think Harrah's Cherokee is beautiful. The setting, with the mountains and the streams running through it, it is certainly an experience. Surprisingly, the Horseshoe in Hammond, Ind., outside Chicago, has the most beautiful and luxurious Seven Stars Lounge and, unlike the lounges in Atlantic City, it's open every day.
Caesars Palace and Harrah's New Orleans. Two of Darryl's favorites
Any Caesars properties that you still haven't visited?
Quite a few actually. I have not been to many of the Midwest properties like Metropolis, Southern Indiana, Council Bluffs. I'm hoping to do a driving trip this summer and make some visits. I've heard some great things about those properties and I would really like to experience them first hand. Plus, I get a lot of requests from people asking for pages on SevenStarsInsider for those properties. But if anyone wants to send me information on those properties, I'm always happy to do a little research on my end and then add it to the website.
My long-term goal is to have something on the website for every Caesars property, but right now I'm at about two thirds I think.
Well you know who to call if you want to visit some of those. [editors note: UrComped!]
So do you only play at Caesars properties?
No, frankly, for me, and this is a purely personal decision, I don't really see the value in earning much more than the basic 150,000 tier credits required for Seven Stars. I'd rather spread my play around. I have an Mlife Platinum card, mainly from play at Aria and Bellagio in Las Vegas, and a once- or twice-a-year trip to Detroit. I still have family in Toledo, so Detroit is only about an hour away, and MGM has a beautiful hotel and casino there. In Atlantic City I play at the Borgata, Resorts and Golden Nugget. Again, back to "the experience" it's nice to have a wider choice of restaurants, entertainment and hotels to stay in.
What is your favorite non-Caesars property?
In Las Vegas I would have to say the Bellagio. In Atlantic City definitely the Borgata. Dover Downs, about an hour's drive south of me also has a beautiful hotel, good-sized casino and nice restaurant. I'll sometimes take a midweek break and do an overnight there.
What are some changes or innovations that you've seen in the casino industry that you are excited about?
I think some of the skill-based gaming which is in the works will bring some new younger players into the market, as well as some of the redesigns of the casino floor. I don't know if it's happened yet or when it's going to happen, but the current CEO of Caesars, Mark Frissora, said in his remarks at the Global Gaming Expo in September that they were going to be unveiling a new concept at one of their properties that would have moving walls and they could rearrange the layout of the casino quickly. He was probably being purposely vague, but it sounded nice. I've seen casinos in Atlantic City go to smaller groupings of slot machines they call "carousels" so you don't feel like you're bumping elbows with the player next to you. They try not to put any more than three machines together in these circular patterns. It gives you a little more privacy.
It's not in place yet, and this doesn't have anything to do with Caesars, but Golden Nugget will soon allow you to use comp dollars earned through your play at its five casinos in any Landry's restaurant around the country. Landry's owns Golden Nugget so it makes sense, but with more than 500 restaurants around the country – including the Chart House, Morton's, Rainforest Café, etc. – this allows you to turn your gambling benefits into something that doesn't involve going to a casino. I think this is something that would obviously be difficult for other casinos to do because Landry's is in a unique situation. But I took advantage of this. I was in New York over Christmas and had lunch at Bubba Gump's overlooking Time Square. I gave my server my Golden Nugget player's card and it came right off my comp dollars and it was just as easy a transaction as if I were in the Golden Nugget in Atlantic City. It was seamless. That's a really nice innovation that they're bringing to the market.
One of Darryl's favorite new innovations: Golden Nugget comp dollars now work at Landry's restaurants around the country. 
What is the future of the Seven Stars Insider newsletter and website?
I wish I knew! Haha. Well, every time I think about stopping I get an email from someone who tells me how much it's saved them or enhanced their latest trip. Sometimes I'm able to help an individual cut through some red tape, so that always makes me feel helpful and I say, "well I guess I'll do one more issue…" I really do enjoy it. I enjoy helping and I enjoy the interaction with other players.
I think when it stops being fun, I'll stop doing it. Kinda like the responsible gaming signs with the sun going down that says "when the fun stops…" I think that when the newsletter becomes a burden and I don't enjoy it, I'll stop.
Darryl, thank you so much for your time. I really enjoyed learning more about you and Seven Stars Insider.
P.S. We spoke with Darryl about organizing a special Seven Stars Insider Meet and Greet in the coming months. Make sure to join UrComped to be notified when the event dates and locations are finalized and come meet Darryl!
---