Today we have a guest blogger, Kevin from Las Vegas Grid Report, giving us an honest (and hilarious) review of URComped's newest partner, Treasure Island Las Vegas.
Whenever anyone asks me "Where is your go to spot on the Vegas Strip?" I always tell them Treasure Island. If you are a clubber (and I don't mean baby seals) a high-end foodie or a luxury shopping snob, please go back to reading the latest issue of Dolce Vita and skip this overview. But if you are fun loving gambler that actually enjoys what Vegas once was, stick around for a few paragraphs. Why TI? Why not!

I'll start with the basics when I plan any Las Vegas trip. Where can I have the most fun, find a comfy bed to crash in AND stretch my gambling budget while reaping in the comps. The answer to all three, for me, is always TI.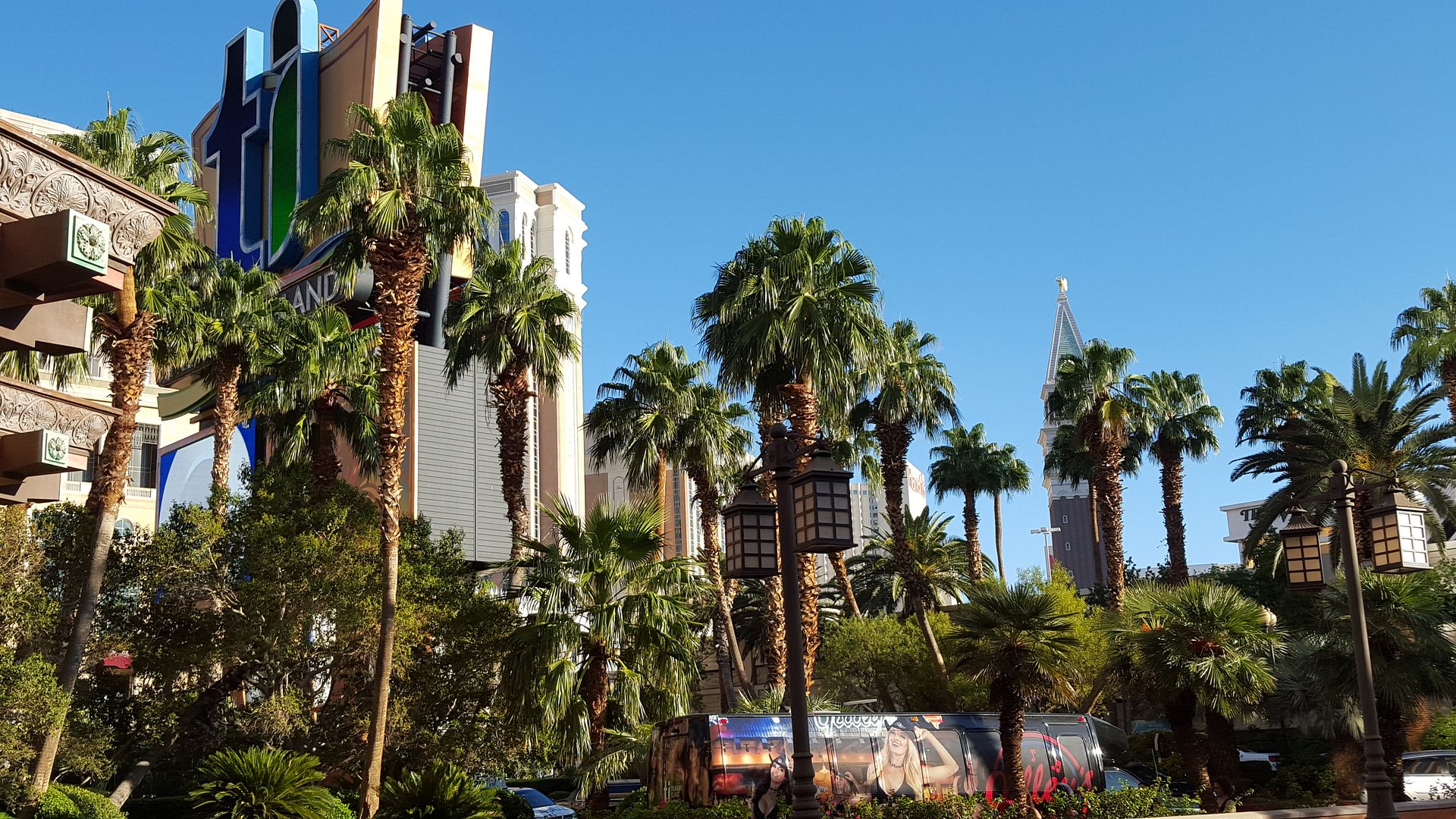 For fun, you are located right near all of the action. Mirage on one side, with a free tram connecting the two. From there you can skip right over to Cesar's Palace for some decent Forum shopping. Right across the street you can easily get to Harrah's, Venetian, Palazzo and by extension Wynn/Encore. This is not to say TI is not home to some fun of its own, the pool is decent the eats are fine and the pirate ships are a fairly neat giant fountain. But its Vegas, so why not explore a little. This is a great jumping off point for all of the action you crave.
While the rooms are not the top end in town they, are a step above most entry level rooms for most common folks. I can usually score a petite suite on most nights and upgrades can be had at check-in in exchange for a smile fairly easily.
You can often find rooms on the cheap, unlike the national chains of resorts in town, TI pulls in folks however they can. It's a very friendly place, unlike most of the monstrosity joints in town. The beds are some of the best I have slept in, the pillows are soft and the rooms always clean.
The views are usually great but you can get stuck with a mountain view. The only downside of a standard room is the potty. Don't get me wrong, they are plenty nice and modern. But rather small. I could harder fit two circus midgets and my blushing bride in the shower at the same time. But if you aren't into kink like me, it won't bother you much.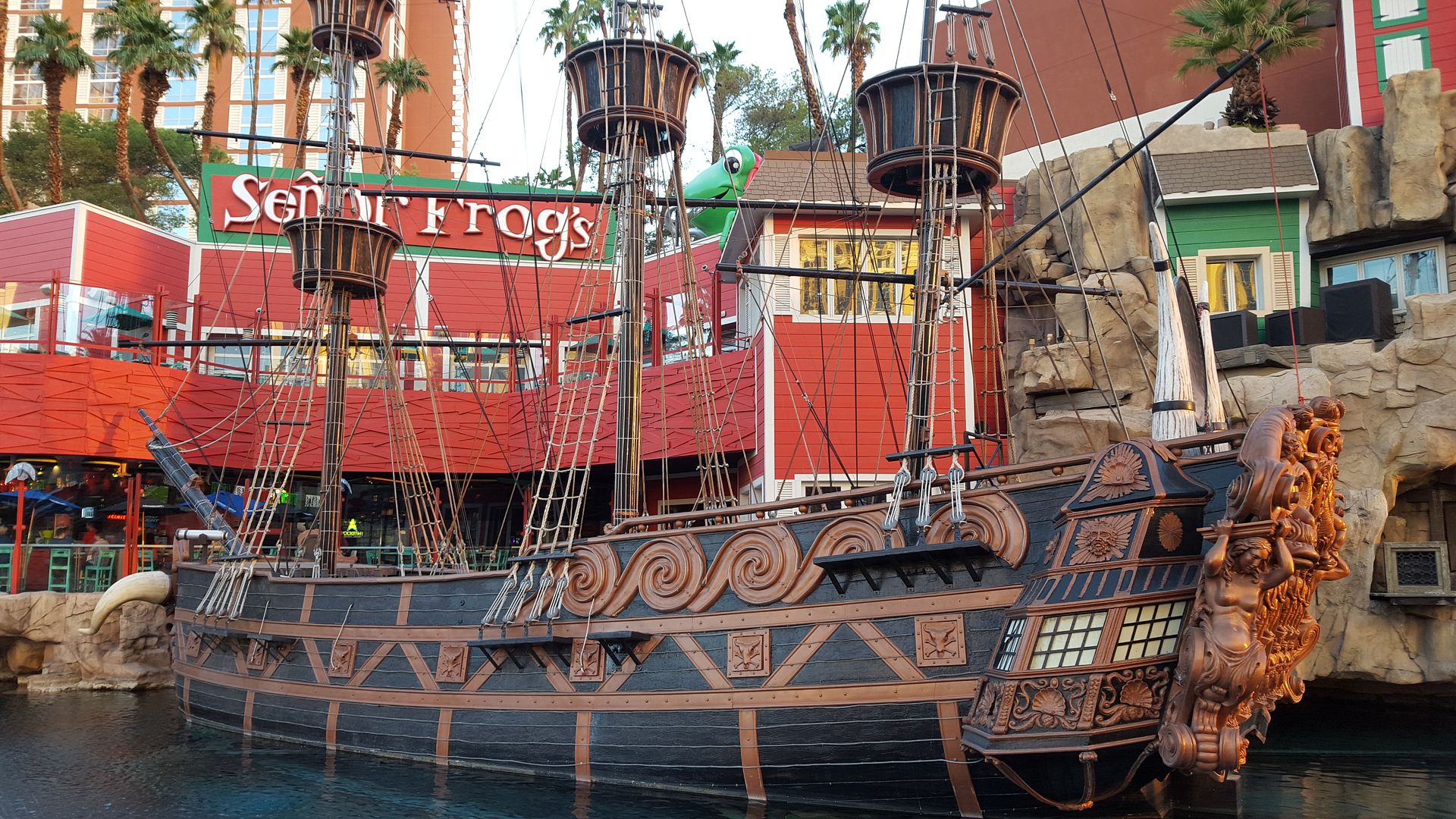 Now onto the main reason while you will be staying at TI… Gambling.

While it is not the biggest joint in town, at roughly 70,000 SQFT of gaming its not the smallest either. Spread out and easy to navigate, I can spend all night in their casino and not feel like I'm missing out. The slot selection is always fantastic and they have a large assortment of older games on hand. Video Poker is fair (by strip standards) while the High Limit room might be lacking, it is so almost by design. TI is made for folks like us, not the stuffed shirt that wants to sit on a $100 Top Dollar machine for hours on end.

So what's the gaming draw Grid? Get to the point!

The draw is that you can actually win in their casino, or not lose much, after all it is gambling. Some might argue its anecdotal evidence, but in my vast experience I can play longer, and win more often, here than any other place in Vegas.

Take a look at my trip reports, see how well I do on their slots. If I didn't win money that day, I surely didn't piss it all away either. And I can sit longer on my buy-in which is always a plus. The reason why I make sure I always stay here at least once on my Vegas trips is the fair shake I have in the casino.

Beyond the loose slots, the tables are very fair as well. If you want to play in a party pit, the cost of admission is 6/5 Black Jack with shitty rules. I'm sure that's fun to some. But do you want to know what's fun to me? Winning more money with my bet!

TI standard rules on a $10 BJ table is 3/2 DD, DAS & RSA. In case you don't talk table nerd, that's 3-2 for a payout on a Black Jack. Double Down is allowed. Double After Split (you'd be surprised how many places won't allow this). RSA is Re-Splitting Aces. These are old Vegas rules and sadly gone at nearly every other casino on the strip. But not here!

I feel like TI gives you a solid gamble, easy comps, and a great experience. Why? Well, they have to. They are not drawing in players from a national database like CET can. Or even an international database like V/P, Wynn or MGM can.

So they have to cough up a good gamble and it really shows. Rooms are easy to get if you play enough and the bounce back comps, for me, are better than anything I have anywhere else in town.

Usually my free play offers here are double that of MGM or CET. I bring the same bankroll, I play the same games but I bet their liberal players club combined with the fact that you can play longer (and cycle through more money) is the reason why they are so generous.

The Resort/Casino is privately held by an old school operator, Phil Ruffin. Dude knows how to lore in the gamblers. And unlike most of the debt heavy operators in town, Treasure Island is done and paid for. So they do not have to squeeze you for parking or steal your money in the casino. He famously once said "We want to get it right. You've only got one shot". And that's impression you get here. They want to do things right.



The standard rooms at Treasure Island are just fine, before MGM sold the place years ago to fund City Center, they sunk some coin in here. Granite counter tops in the baths, new furniture in the rooms. But the beds are the show stopper.

Very comfortable pillow top mattresses. You have a flat screen TV, a little writing desk and plenty of room to store your shit. The decor is modern, and you get plenty of channels on the TV. Looking past the small bathrooms, and its everything it should be and a bargain to boot.

So what's the catch? This cant be the most perfect joint for the gambler on the strip can it?

Not much bad I can say outside of their dining options. I wish they had a food court, but you have the Fashion Show Mall connected to the resort via a skybridge.

Resort fees! Yup, even though this place is independent, they took a page from the big guys and tagged you with that fee. Can't fault them really. When in Rome and all. But the good news is, its easy to get these waived with some play. They don't stick you with the fee on a comped room, unlike others in town will. And they usually run sales where that fee just goes away. When all else fails, tell them you don't need no stinkin gym at check-in. I've seen them waive it before.

If you are not facing the strip you are going to be looking at the mountains behind you. This doesn't seem so bad. Except those room seem to have a train that runs at all kinds of weird hours and you can hear that fucking horn pretty clearly in your room. This has happened to us twice now. But that's all the bad stuff I can think of. And you all know I like to bitch so it's a score for Treasure Island!

So Why TI? Because you love a Vegas underdog that actually cares about their clients. Because you are a degenerate gambler, tired of watching your money go "poof" at your local casino. That's why TI!
Guest author Kevin R. owns and operates the Las Vegas Grid Report. The funniest casino travel blog I've seen on the internet. You can check it out here
---