For a limited time, qualified URComped members may enjoy a complimentary stay at Harrah's or Harvey's Lake Tahoe!
What's Included
FREE or BOGO Airfare, Up to 4-nights comped

Choose your trip date and flight below
Full list of chartered flights
Trip Date

Departure City

Arrival

Departure

1/17/2021

1/21/2021

Mesa

1/21/2021

1/25/2021

Los Angeles

1/30/2021

2/3/2021

Santa Maria

2/7/2021

2/11/2021

Spokane / Pasco

2/8/2021

2/12/2021

Dallas / Fort Worth

2/11/2021

2/15/2021

Seattle

2/12/2021

2/16/2021

Nashville

2/15/2021

2/19/2021

Charlotte

2/17/2021

2/21/2021

Midland / Lubbock

2/18/2021

2/22/2021

Toledo / South Bend

2/20/2021

2/24/2021

Houston

2/21/2021

2/25/2021

Amarillo

3/1/2021

3/5/2021

Minneapolis

3/1/2021

3/5/2021

El Paso

3/4/2021

3/8/2021

San Antonio

3/8/2021

3/12/2021

Chicago

3/8/2021

3/12/2021

Dallas / Fort Worth

3/9/2021

3/13/2021

San Diego

3/11/2021

3/15/2021

Hunstville / Longview

3/14/2021

3/18/2021

Oklahoma / Wichita

3/16/2021

3/20/2021

Shreveport / Waco

3/17/2021

3/21/2021

Louisville

3/19/2021

3/23/2021

Edmonton

Enjoy a fun and friendly casino atmosphere at Harrah's and Harvey's Lake Tahoe that surpasses the run-of the-mill casino experience, with helpful dealers and attentive servers who ensure your total comfort.

Play and stay at Harrah's Lake Tahoe, the hotel and casino with all the action, adventure, relaxation, and entertainment you need for the perfect Tahoe escape.
Come out and play at Harrah's Lake Tahoe, an 18-story, 512-room hotel with two full floors of luxury suites.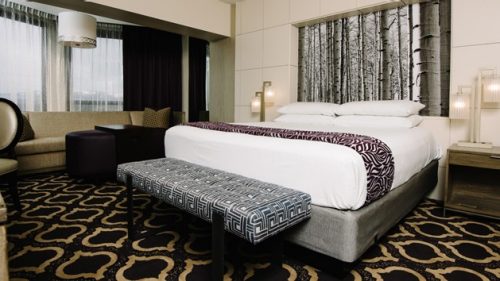 This offer is only available for URComped members that have not played at Harrah's or Harvey's Lake Tahoe before or within the last 12-months and do not have a future reservation booked.
Once on the ground, round trip transportation from the Reno-Tahoe International Airport to Lake Tahoe will be provided.
Claim this offer today to lock in your next unforgettable casino trip at Harrah's and Or Harvey's Lake Tahoe!
How to Get Comped
To request a URComped offer, follow the steps below:

Click 'Claim Offer'
Login or Create free URComped account to complete trip request*
We may ask for additional information, if needed, to pre-qualify you against the requirements set by the casino for this offer.
Trip request is then submitted to casino for final approval.
*Players requesting their first URComped trip will be required to upload images of valid casino offers to pre - qualify. The URComped team is excited to work with you!
Rated play from previous trips with this casino, any of the casino's affiliated brands, or from previous URComped trip(s) will initially be used to determine if a player qualifies for this offer.

If there is no tracked play history with the casino or URComped to consider, qualification for this offer will be evaluated based on one or more of the following: