Offer Details
New complimentary cruise offer with Royal Caribbean is finally here.
Royal Caribbean in partnership with URComped just released these cruise promotion for qualified players.
Qualified players will enjoy from heavily discounted fare to a complimentary stateroom for two!
If you are interested in this offer and would like to see if you qualify and/or view final pricing:
Click "Claim Offer" Now!
Scroll down to view available sailings
Explore Hong Kong
Although it's officially part of China, Hong Kong is a world unto itself. This bustling city is full of ancient and modern architecture, lots of people and — of course — the best dim sum around. Head to the Kowloon Peninsula for Golden Mile shopping along Nathan Road. Then, make your way to Hong Kong Island to admire the views from the top of Victoria Peak — you can see the skyscrapers of the financial district as well as the fishing village of Stanley Harbour. Cruise to Hong Kong and trek out to mountainous Lantau Island to see the famous Tian Tan Buddha, standing a full 112 feet tall. Or score some quiet time at Hong Kong Park, full of contemplative rock gardens and tree-lined paths.
Royal Caribbean's Life on Board
Dining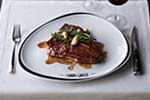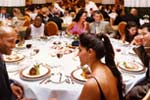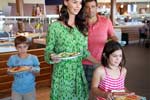 CHOPS GRILLE
Royal Caribbean's popular signature steakhouse, featuring grade-A premium cuts of steak cooked to your specifications, plus fresh seafood, hearty side dishes and signature desserts in an upscale, contemporary setting.
MAIN DINING ROOM
Extensive menus for your breakfast, lunch, and dinner needs are offered daily in this dining room.
WINDJAMMER CAFÉ
This seaside café offers buffet-style breakfasts and lunches. In the evenings, the café's casual atmosphere is complemented by a changing menu and restaurant-style service.
Spa and Beauty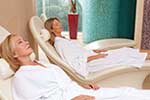 The Spa
The full-service spa offers a beauty salon and spa treatments, including massage, manicures and seaweed body wraps.
On-board Activities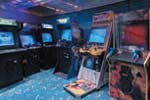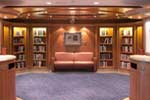 CHALLENGER'S ARCADE
Blips, bleeps, clangs and cheers. Play to win in a classic arcade atmosphere with timeless games like Pacman and table hockey, plus the latest - Guitar Hero, Fast and Furious Drift and more.
LIBRARY & CARD ROOM
Peace, quiet, and your next great read – find it all at the well-stocked library, featuring a variety of genres, plus tables for cards and board games. Everything's complimentary for your enjoyment.
ROYAL THEATRE
Enjoy the glitz, glamour, and special effects of Broadway or Las Vegas.
Casino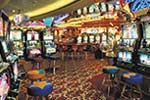 Casino Royale
The glittering casino features electronic slot machines, video poker, blackjack, craps, roulette and Caribbean stud poker.
Night Life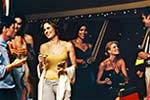 SCHOONER BAR
This nautically themed bar is the perfect spot to enjoy a drink with friends.
VIKING CROWN LOUNGE
A Royal Caribbean signature. Perched high above the ocean, this comfortable lounge offers spectacular vistas by day and turns into a lively dance club at night.
Available Sailings
7 NIGHT HONG KONG TO SINGAPORE CRUISE
---
---
How to Get Comped
To request a URComped offer, follow the steps below:

Click 'Claim Offer'
Login or Create free URComped account to complete trip request*
We may ask for additional information, if needed, to pre-qualify you against the requirements set by the casino for this offer.
Trip request is then submitted to casino for final approval.
*Players requesting their first URComped trip will be required to upload images of valid casino offers to pre - qualify. The URComped team is excited to work with you!
Fine Print
Rated play from previous trips with this casino, any of the casino's affiliated brands, or from previous URComped trip(s) will initially be used to determine if a player qualifies for this offer.

If there is no tracked play history with the casino or URComped to consider, qualification for this offer will be evaluated based on one or more of the following:

Images of complimentary cruise offers directly from the cruise line's casino department.
Comp cruise certificates offered from land-based casinos. *An invitation to a certificate event at a casino can be accepted in lieu of the actual certificate.
Images of complimentary room + free play offers from land-based casinos.
Play history provided by Player's casino host

URComped can generally pre-qualify players based on offer images within 2 business days (and often within a couple of hours).

Not everyone that requests an offer will qualify. The qualification criteria for this offer is set by the casino, not URComped. All requests are subject to final approval by the casino.

All offers are based on availability and subject to change without notice.